Cogent Communications was founded in 1981. Our company has earned a reputation for innovative work in the visual communication of concepts and ideas which enable our clients to engage attentively with their target audiences. As a full-service digital media production company we collaborate with our clients in every phase of program development. The reputation of our work is reflected by the satisfaction of our clients, and numerous awards we have won in the United States and internationally.
Our productions contain essential design elements which set the foundation for outstanding video content:
Clear and effective production planning and scriptwriting
State-of-the-art field (and studio) production
Cutting edge 3D animation and motion graphics
Elegant and engaging editing
Our services include full-service production of audio, video, and digital communications and live staged events which provide solutions for marketing, sales, education, advertising, and public relations.
About Michael Yonchenko: Owner & Executive Producer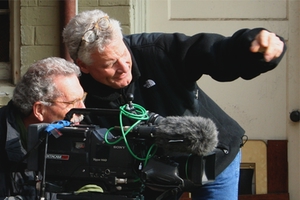 Michael Yonchenko graduated Cum Laude from the City University of New York with a degree in Film and Television Production. Early in his career, Michael was a Producer/Director for Hewlett-Packard's Computer Marketing Group, where he wrote, produced and directed video training programs and worked in the development of live videoconference services via satellite. As manager of Video Production for the Division of Instructional Media at Stanford University Medical Center, he produced numerous instructional programs. Michael founded Cogent Communications in 1981 to produce programs for the medical device, pharmaceutical, healthcare, and food industries.